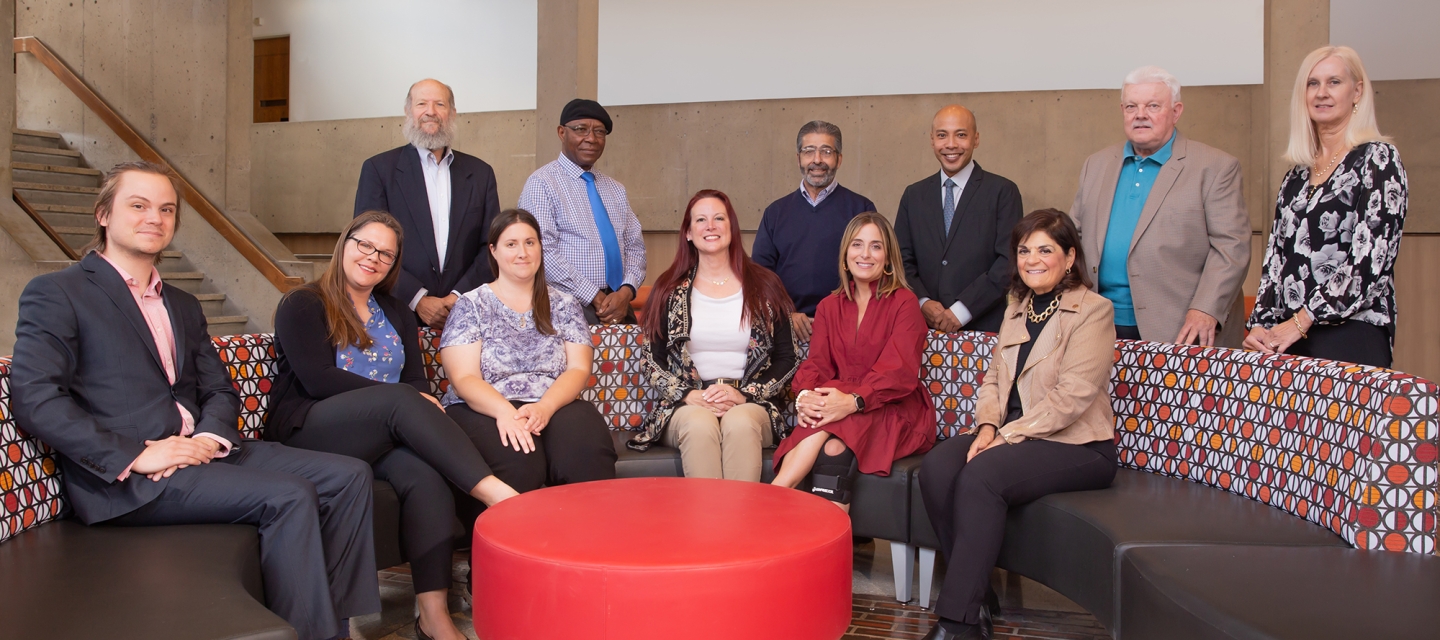 Buffalo State's Business Department is committed to providing students with a quality learning environment where our diverse student body can learn, grow, and prepare for successful careers. With a focus on hands-on learning, dedicated faculty members work one-on-one with students, utilizing their experience, their research, and a strong curriculum designed for success.
Mission Statement
The Business Department at Buffalo State graduates business men and women who will meet the challenge of regional growth and development of Western New York.
Fundamental to our mission is the sustained and appropriate support of faculty intellectual development, instructional excellence, scholarly publication, and community service. We are committed to excellence in the classroom that provides our diverse undergraduates with a foundation in business concepts, analytical skills for solving business problems, and interpersonal and written communication competence. The emphasis of our program is active learning of practical business knowledge through case analysis, class discussion, hands-on projects, internships, and service learning.
Our graduates learn an ethical lifestyle and appreciate the importance of diversity and different cultures in the modern world of business. The department maintains close relationships and partnerships with area businesses, non profits. and public agencies to ensure that internships and career opportunities are available to students.
Accreditation
Accreditation is a process of voluntary, non-governmental review of educational institutions and programs. Institutional accreditation reviews entire colleges and universities.
International Assembly for Collegiate Business Education (IACBE)
Buffalo State's Business Department is an educational member of the International Assembly for Collegiate Business Education (IACBE) and has affirmed its commitment to excellence in business education. The standards of IACBE support and encourage excellence in business education worldwide.
Institutions accredited by IACBE International:
Manage resources to achieve a vibrant and relevant mission
Advance business and management knowledge through faculty scholarship
Provide high-caliber teaching of quality and current curricula
Cultivate meaningful interaction between students and a qualified faculty
Produce graduates who have achieve specified learning goals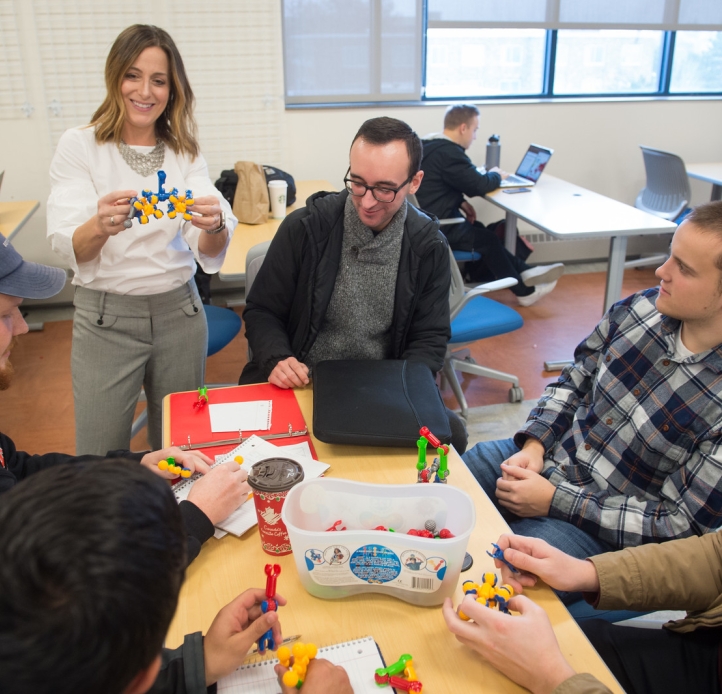 Our Faculty
Our faculty is committed to teaching and learning as its primary responsibility, with a secondary emphasis on applied scholarship and instructional development. Both faculty and students engage in outreach activities intended to promote economic development in Western New York.
Meet Our Faculty
Department History
The Business Department at SUNY Buffalo State was established in 1979. Since that time, the department has been one of the largest and most sought after majors at the college with an estimate of more than 6,000 graduates.
In 1979, the department offered:
Undergraduate Level

-Special studies programs in Business and Office Administration

-Teacher preparation programs in Business Education and Distributive Education
 

Graduate Level

-Teacher education programs in Business Education and Distributive Education
During the past four decades, there have been many changes in the department and its programs.  
The 36-hour Office Administration program was designed for students transferring from two-year programs in secretarial science. 
 
Enrollment in secretarial science programs declined in the 1980s due to changing office technology and the enrollment in Office Administration declined as well.
 
The program was deactivated in the early 1990s.
 
The Business Department was able to concentrate resources on the Business Studies program and, in the late 1980s, expanded its initial 36-hour program to a 42-hour program.
 
This program remained until the current 60-credit-hour B.S. in Business Administration was implemented in 2003.
 
In fall 2005, the college completed a major reorganization of academic departments from three faculties to four schools. The Business Department, initially a member of the Faculty of Applied Science and Education, became a member of the School of the Professions. The Business Education and Marketing Education majors (both undergraduate and graduate) moved to the School of Education after a department vote. The department still services the needs of these business education majors with the offering of many business courses required in their major.
 
The department now offers only a major in Business Administration. The Business Administration program remains the largest and most popular major at SUNY Buffalo State.
 
In 2019, a graduate business program, an M.S. in Management, was approved by SUNY. It is hoped to start this program by fall 2021.
There were several reasons for developing the 60-credit-hour Business Administration major.
First, and most important, the 60-credit requirement is consistent with the common practice of business programs in the United States and around the world.
 
Second, the 60-credit program allowed the establishment of concentration areas to provide students with a more in-depth and focused educational experience.
 
Third, the department has always been interested in achieving accreditation as a business program. The department initially chose to become a member of the International Assembly for Collegiate Business Education (IACBE) but dropped that membership and joined AACSB International (The Association to Advance Collegiate Schools of Business). Schools accredited by the prestigious AACSB International are required to establish high standards in education and services, to offer quality programs, and to conduct frequent assessment. Due to a reduction of faculty size, the department has returned to being an education member of IACBE.
The continued growth of our Internship Program under the leadership of Professor Lynne Scalia and the growth of service learning through international projects by Dr. Christine Lai in Croatia should be noted. Business students have also had short term study programs in China and opportunities for international studies for a semester at partner international universities